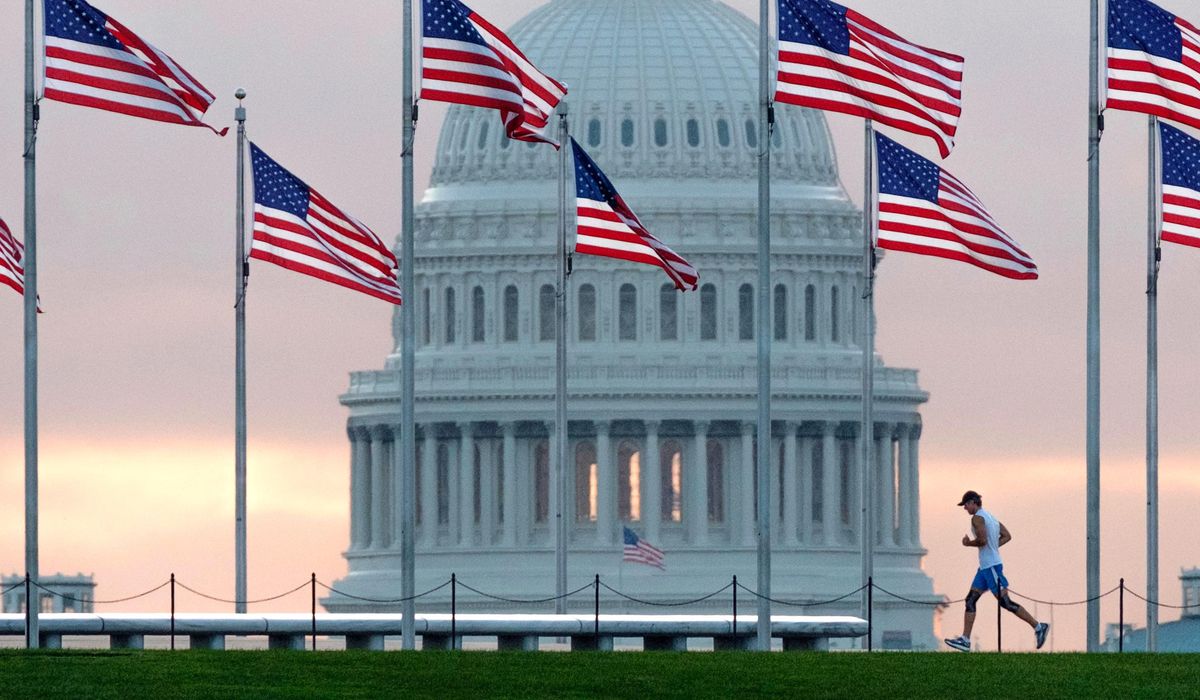 NEWS AND OPINION:
So how is the U.S. perceived on the world stage right now? One significant review is not very promising.
"The prevailing view among Americans is that U.S. influence in the world is weakening – and China's is growing," advises a new in-depth study by the Pew Research Center.
"It appears that most U.S. adults do not think that their country is winning the competition for geopolitical influence," wrote Aidan Connaughton, a Harvard-educated analyst.
Let's get to the numbers:
47% of U.S. adults say that U.S. influence around the world is "getting weaker"; 10% say the same about China's influence.
32% overall say U.S. influence is "staying about the same"; 22% say the same about China.
19% overall say U.S. influence is "getting stronger"; 66% say the same about China.
And of course there is a partisan divide.
"Views of these two powers' relative sway in the international arena are closely associated with both partisanship and ideology. Republicans and Republican-leaning independents are significantly more likely than Democrats and Democratic-leaning independents to say U.S. influence in the world has been getting weaker (63% and 37%, respectively)," Mr. Connaughton wrote.
"Self-described conservative Republicans are substantially more likely than moderate or liberal Republicans to hold this view (70% vs. 47%), while liberal Democrats are more inclined than conservative or moderate Democrats to say U.S. influence has been waning (43% vs. 32%)," the analyst said.
The survey of 3,581 U.S. adults was conducted March 21-27 and released Thursday.
MAYRA CLEARS THE AIR
Rep. Mayra Flores — a conservative Texas Republican and the first Mexican-born woman to be elected to Congress — is a symbol of changing times, some say.
"Her victory signifies the growing shift of Hispanic voters connecting with a more conservative message," wrote Salena Zito, a New York Post columnist who spoke with the lawmaker about her victory.
"Flores said she got involved with her local Republican Party several years ago when she realized she lined up with their views on faith, education and border security," Ms. Zito noted.
"She said Hispanic voters see themselves as Americans, while Democrats see Hispanic voters as an ethnic voting bloc," she wrote.
"Because of that, they felt entitled to our vote. The problem is they do not represent our values of faith, community, work ethic or the desire to seek better opportunities," Ms. Flores told the columnist.
"I ran because I wanted to give back to this amazing country that's given me so much. I've accomplished the American dream and I just want all our children to also accomplish the American dream. I ran because I didn't want that to slip away. I won because people heard that in me," the lawmaker said
Ms. Zito, by the way, titled her column "Why Mexican-born Rep. Mayra Flores is the future of the Republican Party."
COLLEGE CANCEL CULTURE FLOURISHES
Virtue signaling and judgment calls continue to erupt on U.S. college campuses.
"Over the past school year, cancel culture has destroyed professors' careers, wiped campuses of the names and statues of their founding fathers, and banned conservative students from equal rights to the public square at their colleges and universities," wrote Jennifer Kabbany, editor of The College Fix – a student-written publication.
"Campus cancel culture is no laughing matter. There have been 112 speakers, signs, statues and other targets completely canceled on campus during the last academic year, and another 74 attempted cancellations, according to the College Fix's Campus Cancel Culture Database, which tracks such incidents," Ms. Kabbany said.
"That amounts to a total of 186 campus cancel culture incidents from June 1, 2021, to May 31, 2022. Put another way, there have been almost four campus cancel incidents per week over the past school year," she noted.
Ms. Kabbany has also identified the top 10 "most ridiculous campus cancellations in the 2021-22 school year."
They include decisions by two schools to "promote diversity" by removing the word "women" from campus clinics devoted to female health concerns. Find the news organization's aforementioned data base at TheCollegeFix.com/ccdb/
'THE LATEST GIMMICK'
Yes, gas prices are astonishing across the country, and as high as $6.33 in spots like Los Angeles according to GasBuddy.com.
Experts and analysts are still debating the complex causes, and mulling over President Biden's promise for some consumer relief.
"Since the day President Biden became president the price of gasoline has more than doubled from $2.39 on Inauguration Day to nearly $5.00 today. He now says he wants to temporarily suspend the federal gas tax of 18 cents. After the election, the tax will snap back and all of his policies that drove gas prices up will continue," Grover Norquist, founder of Americans for Tax Reform, said in a statement.
"Mr. Biden's announcement is the latest gimmick from the White House meant to distract voters from the failed policies of the Biden administration that curbed American energy production, driving the highest levels of inflation since December of 1981 and a 34.6 percent increase in energy prices over the past year," the organization said in a brief analysis, noting that former President Barack Obama himself dismissed the idea of a federal gas tax holiday as a "gimmick."
House Speaker Nancy Pelosi also rejected the idea of a gas tax in a press conference in March, noting that such a measure would not necessarily be "landing in the pocket of the consumer."
POLL DU JOUR
• 62% of U.S. adults describe "the last few years" as "challenging" for them and their family.
• 59% describe the last few years as "stressful."
• 45% describe the years as "exhausting."
• 31% describe the years as "good": 27% describe them as "resilient."
• 23% describe them as "productive"; 21% describe the years as "bad."
SOURCE: A CBS News poll of 2,265 U.S. adults conducted June 22-24; respondents were asked to cite all adjectives "that applied" to their personal experiences.
• Follow Jennifer Harper on Twitter @HarperBulletin.