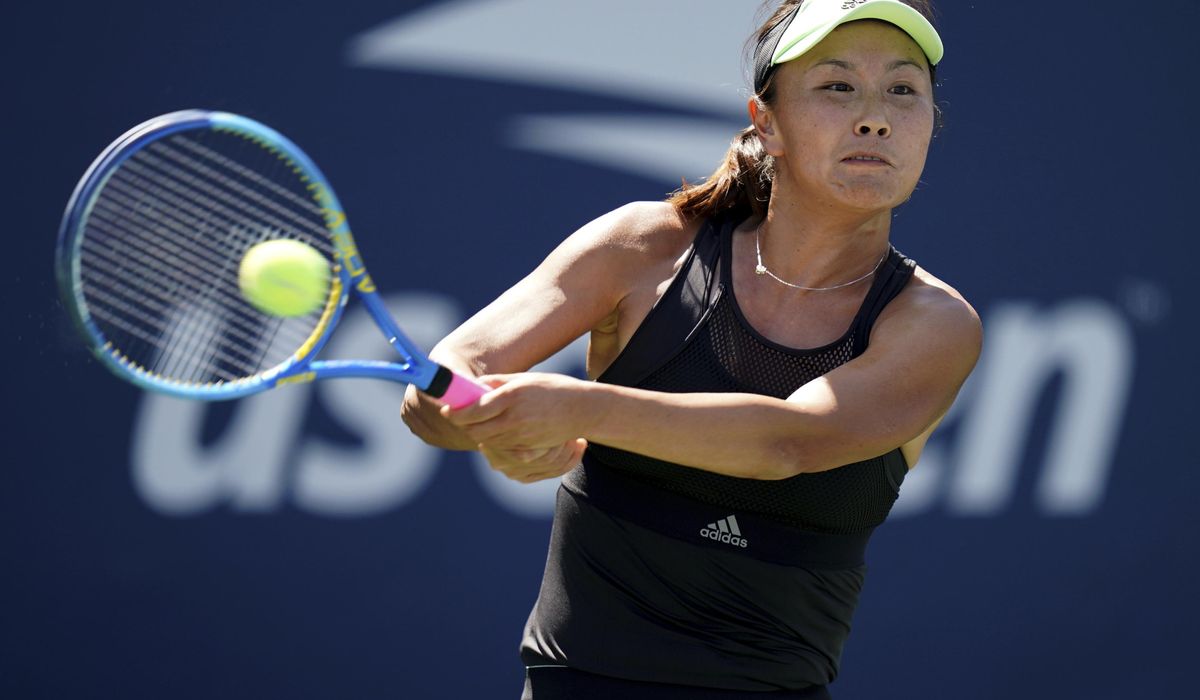 Officials at the Australian Open directed fans to remove T-shirts that featured the slogan "Where is Peng Shuai?" because they were "political."
The slogan references the Chinese tennis star who disappeared from the public eye in early November after she accused a top Chinese official of sexual assault.
A TikTok user on Saturday uploaded a video of fans at the Australian Open being told by security to hand over the shirts. A banner with the phrase was also confiscated. A police officer then told the fans that not having clothing with "political slogans" is a "condition of entry."
"The Australian Open does have a rule that you can't have political slogans," the officer said.
The officer then told the fans that Tennis Australia, the organization that runs the Australian Open, made the rule.
"Regardless of what you're saying — and I'm not saying you can't have those views — but I am saying that Tennis Australia sets the rules here," the officer said.
BREAKING – Australian Open security call in police on human rights activists @pakchoi_boi @maxmokchito for wearing "Free Peng Shuai" shirts, try force @pakchoi_boi to take off shirt in public area right next to @naomiosaka training session – the most vocal athlete on Peng Shuai pic.twitter.com/qAPPmEJEZt

— Drew Pavlou For Senate (@DrewPavlou) January 21, 2022
In a statement provided to ESPN from Tennis Australia, the organization said its "primary concern" is Peng's safety. However, Tennis Australia stood by its rule that bans spectators from displaying statements that it finds "political."