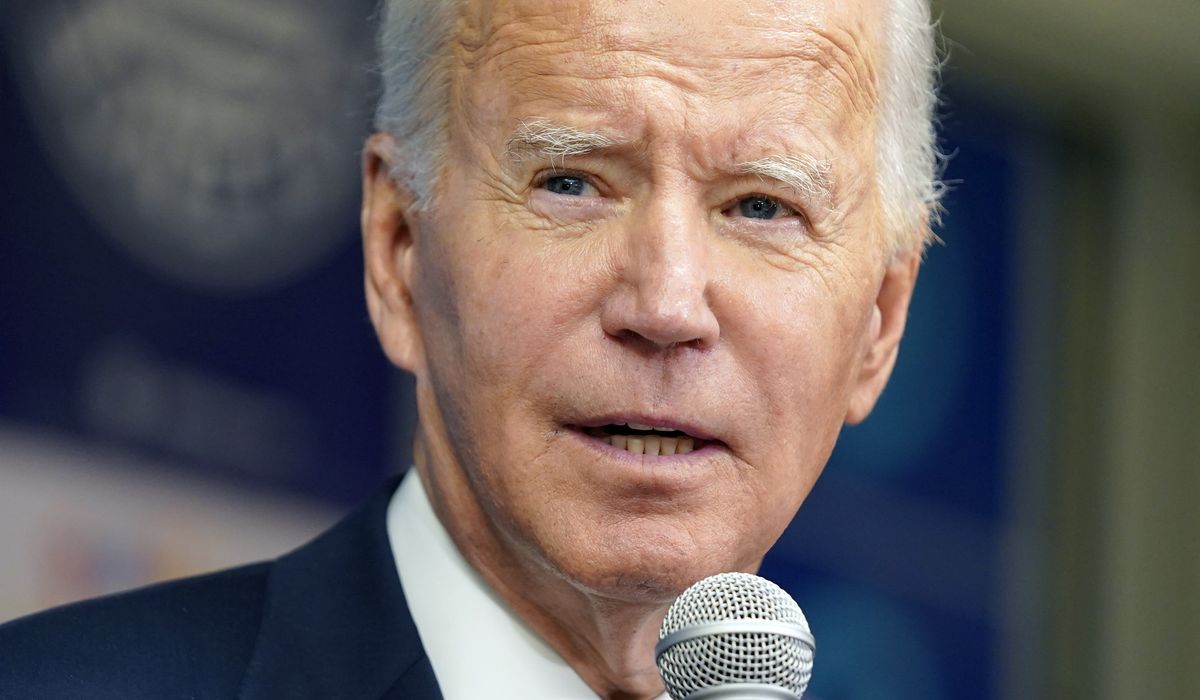 President Biden made his first comments Monday about Britain's new prime minister Rishi Sunak, the first of Indian heritage, by quipping "go figure" because Mr. Sunak is a conservative.
At a Diwali celebration at the White House, Mr. Biden said the rise of Mr. Sunak is "a groundbreaking milestone and it matters."
"As my brother would say, 'go figure.' In the Conservative Party!" Mr. Biden said. "Pretty astounding."
The White House said Mr. Biden will likely call Mr. Sunak to congratulate him later this week, after King Charles III formally invites Mr. Sunak to form a new government. He is replacing Liz Truss, who lasted less than two months in the post.
Monday's gaffe isn't Mr. Biden's first involving the Subcontinent.
While running for the 2008 Democratic presidential nomination, Mr. Biden boasted about his support from the Indian-American community.
"I've had a great relationship. In Delaware, the largest growth in population is Indian-Americans moving from India. You cannot go to a 7-Eleven or a Dunkin' Donuts unless you have a slight Indian accent. I'm not joking," Mr. Biden said in 2006.