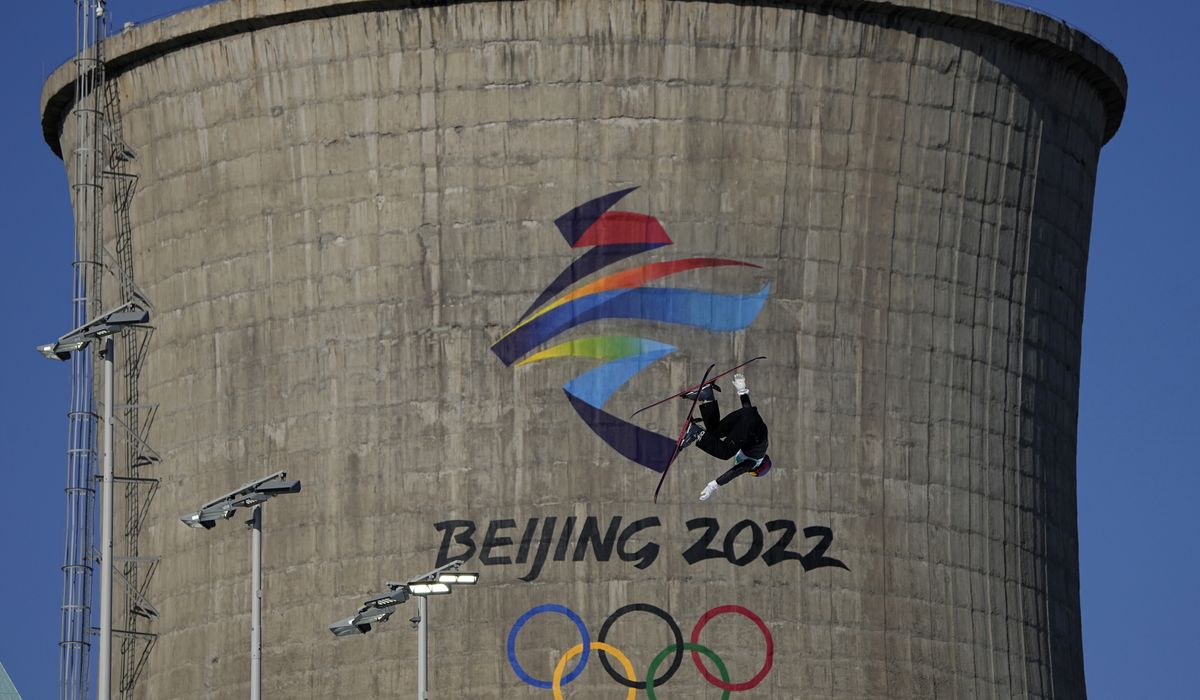 One of the most viral moments of the 2022 Winter Olympics thus far has involved discussion about cooling towers and a steel mill.
On Monday, photos of a big air park in Beijing went viral on Twitter for looking "dystopian."
Women's Big Air Qualifying is up NOW on @USA_Network and @peacockTV!@TeamUSA, in the order they're going out. 👇

Caroline Clair – 14th
Marin Hamill – 19th
Maggie Voisin – 21st
Darian Stevens – 22nd#WinterOlympics // #WatchWithUS pic.twitter.com/BWHY5us5xi

— NBC Olympics (@NBCOlympics) February 7, 2022
The freeski venue, located in the middle of a closed steel mill with tall cooling towers, looks more like a glitch in a simulation than a location for an Olympic event. To say that the slope stands out would be an understatement.
"This feels like it was created in a virtual world, in a video game," American freeskier Nick Goepper told the Associated Press.
Olympic Big Air final for 17-year-old Kirsty Muir!

Kirsty makes it safely through in 7th and will go for the medals tomorrow from 2am.

Set those alarms.#TeamGB #Beijing2022 pic.twitter.com/6rKFUjvvOK

— Team GB (@TeamGB) February 7, 2022
Hellscape pic.twitter.com/ZFXyEMc2pY

— ɐ͎ʞ͎ć͎ı͎ɹ͎ɐ͎ɯ͎ (@LeaMaric) February 7, 2022
Many on Twitter commented about the venue, even making jokes about how the closed steel mill resembles a nuclear power plant. On NBC's broadcast, announcers did note that the location was a former steel mill, which closed in 2008.
Feels pretty dystopian to have some kind of nuclear facility as the backdrop for this Big Air skiing event 🥴 pic.twitter.com/l0nIvgX5Pv

— Lindsay (@LindsayMpls) February 7, 2022
Nothing gets me in the skiing mood like a good old nuclear power plant as a backdrop to big air competitions. pic.twitter.com/6q6BUIYabP

— The Humbl Mosquito (@zamboni88) February 8, 2022
Despite the criticism online, most of the athletes, in comments to USA Today and the Associated Press, are impressed by Big Air Shougang, which Olympics officials have said is the world's first permanent venue for big air.
"If something like this was sustainable enough to repeat all over the world, I think that would be super-duper cool," Goepper said. "This just brings the sport closer to the public."