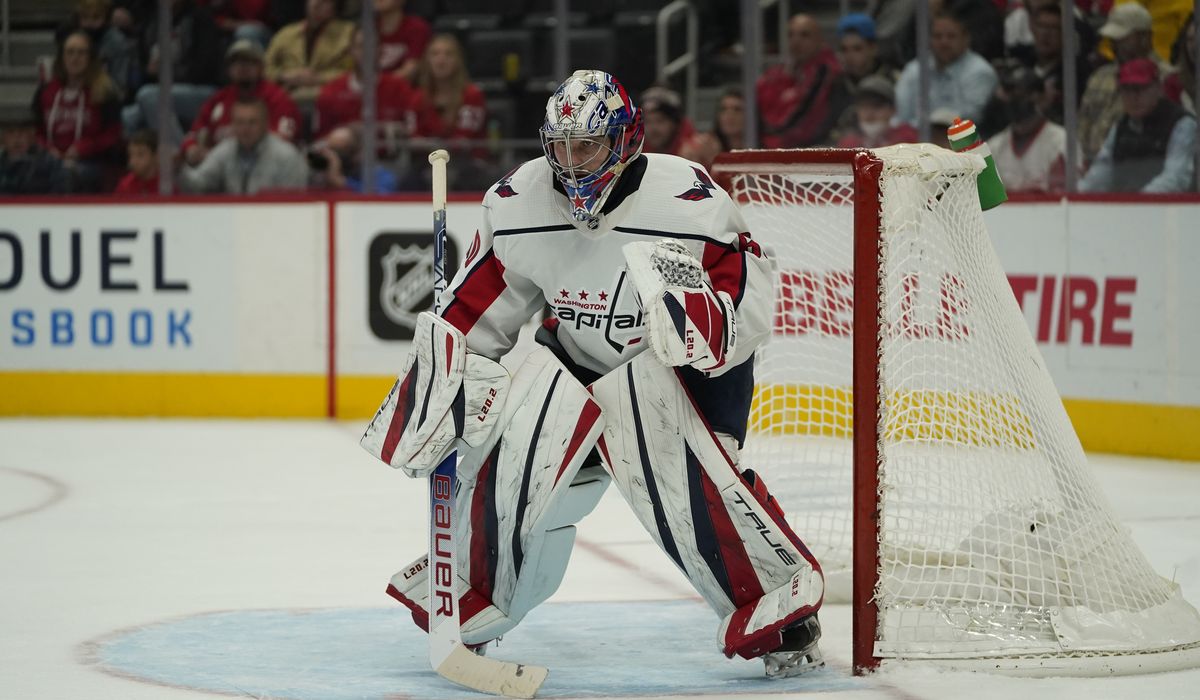 Despite losing to Minnesota on Saturday, Washington Capitals rookie goalie Zach Fucale skated off the ice with an NHL record on his resume.
Playing in his third game, Fucale broke the NHL record for longest career-opening shutout sequence. Fucale didn't allow a goal in his first 138:07, breaking the record set in 2011 by Minnesota's Matt Hackett (102:48).
Afterward, Fucale told reporters he wasn't aware he broke the record until the game was done.
"That's incredible," he said. "I did not know that. That's wild."
Fucale, 26, has spent most of his season with Washington's minor-league team in Hershey, with Ilya Samsonov and Vitek Vanecek as the Capitals' top two goalies. His first start came on Nov. 11 against Detroit, and he became the franchise's first goaltender to record a shutout in his debut. After spending the next two months in Hershey, Fucale was recalled ahead of the team's back-to-back on Friday and Saturday. He then played about 19 minutes Friday against St. Louis without allowing a goal and was given the start Saturday.
With Washington (20-7-9) leading 2-0 in the second period, Minnesota's first score Saturday was an own-goal that wasn't charged against Fucale. On a delayed penalty, Washington's Carl Hagelin flicked an errant pass that slid into the Capitals' goal.
The rare own-goal on a delayed penalty call 😬 pic.twitter.com/HD57n4h2M3

— NHL GIFs (@NHLGIFs) January 9, 2022
Wild forward Mats Zuccarello then scored with 35 seconds remaining in the third period to tie the game — the first goal allowed of Fucale's career.
"It's a good, quality night, but I'm mad at myself at that goal," Fucale said. "That's a tough goal to give. Just another experience I've got to learn from."
He quickly bounced back, though, with an excellent save early in overtime.
ZACH FUCALE YOU ARE NOT HUMAN pic.twitter.com/qNJBxArbzp

— NBC Sports Capitals (@NBCSCapitals) January 9, 2022
The Wild then won the shootout following a scoreless overtime.