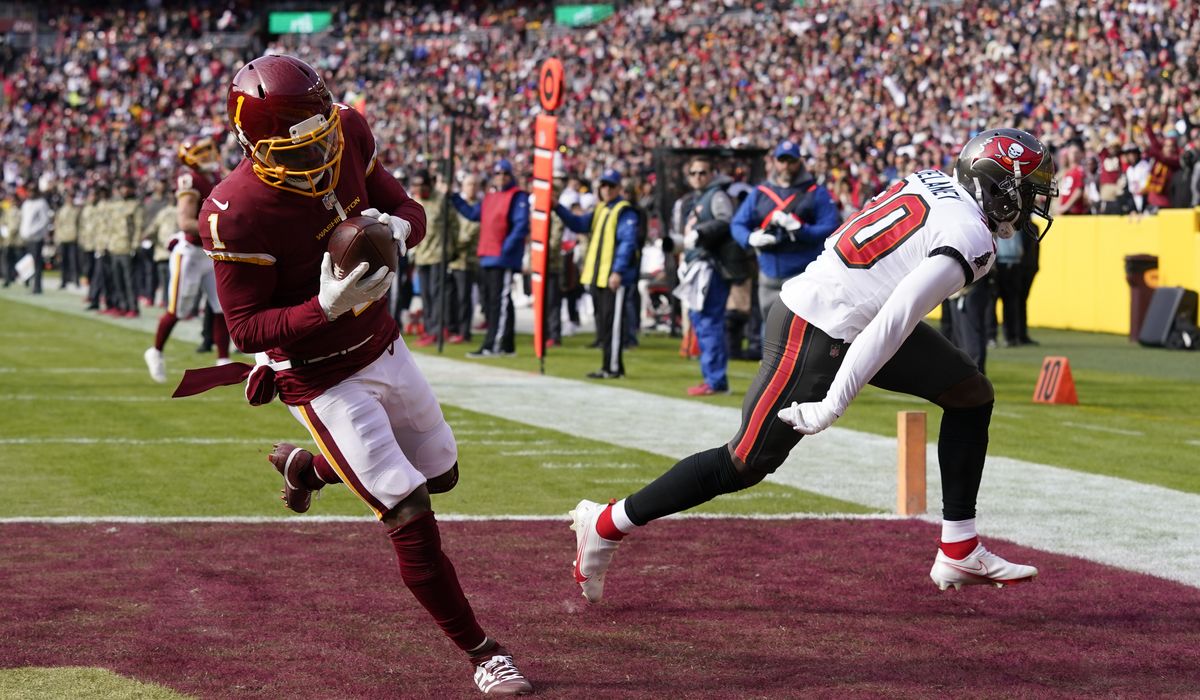 Washington wide receiver DeAndre Carter leads the NFL in Pro Bowl voting for kick return specialists after the first batch of votes were publicly released Wednesday — a reflection of the strong year the 28-year-old has had for the Burgundy and Gold on special teams.
Carter, who signed with Washington in the offseason, received 35,957 votes to be the NFC's kick returner. That was more than the 29,561 votes that Pittsburgh's Ray-Ray McCloud — the AFC kick returner.
Washington rookie long-snapper Camaron Cheeseman also earned the most votes in the NFC for his position with 27,778.
This season, Carter leads the league in kick return yards with 638 on 25 returns — 17 of which have gone at least 20 yards. In Week 4 against the Atlanta Falcons, Carter returned a kickoff 101 yards for a touchdown. The score was Washington's first touchdown kickoff return since 2019 when Steven Sims also took one to the house.
Carter has proven to be a valuable contributor for Washington — even contributing to Washington's passing attack. After injuries to Curtis Samuel and Dyami Brown, Carter was moved to the starting lineup across Terry McLaurin and has been able to produce.
He's caught 14 catches for 219 yards and three touchdowns — the latter of which have all come within the last three weeks.
Last year, Washington had two players — defensive end Chase Young and guard Brandon Scherff — make the Pro Bowl. The actual game was not played because of the pandemic, but rosters were still made.
This season, fans have until Dec. 16 to vote for the Pro Bowl, with the rosters set to be announced Monday, Dec. 20. The game takes place Sunday, Feb. 6 in Las Vegas at 3 p.m. on ESPN.
Indianapolis Colts running back Jonathan Taylor led all players in votes with 81,087. Taylor is coming off a five-touchdown performance against the Buffalo Bills.
The Rams' Cooper Kupp (80,673 votes), Kansas City's Travis Kelce (79,910), Cleveland's Myles Garrett (76,064) and Dallas' Trevon Diggs (75,637) rounded out the top five.