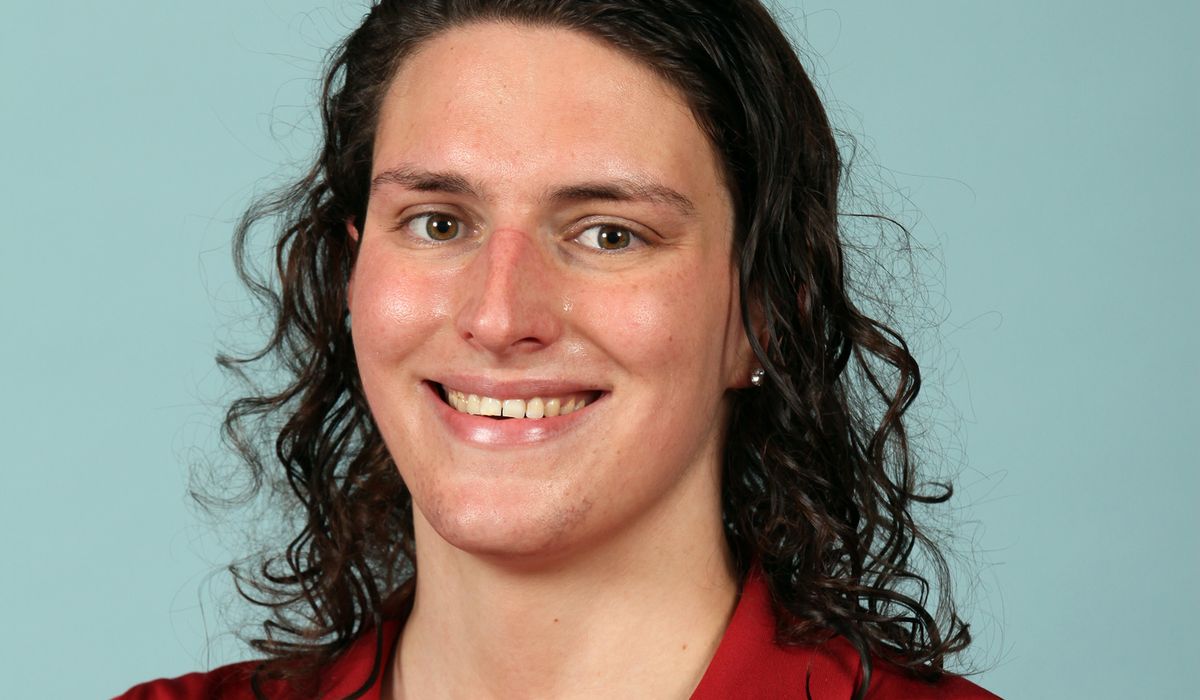 The Ivy League has thrown its weight behind Penn transgender athlete Lia Thomas, denouncing "transphobia" ahead of Saturday's meet amid growing concern over the transgender athlete's record-smashing season and its implications for women's sports.
In a Thursday "statement of support," the league stressed that Thomas and the University of Pennsylvania have followed NCAA rules, which require male-to-female athletes to undergo at least a year of testosterone suppression before competing in women's sports.
"The Ivy League reaffirms its unwavering commitment to providing an inclusive environment for all student-athletes while condemning transphobia and discrimination in any form," said the Ivy League. "The league welcomes her participation in the sport of women's swimming and diving and looks forward to celebrating the success of all our student-athletes throughout the season."
Penn Athletics also issued a statement Thursday, saying it was "committed to being a welcoming and inclusive environment" and emphasizing that Thomas has "met or exceeded all NCAA protocols over the last two years for a transgender female student-athlete to compete for the women's team."
"She will continue to represent the Penn women's swimming team in competition this season," said the Penn program.
Statement regarding our women's swimmer, Lia Thomas. #FightOnPenn pic.twitter.com/lvrnBbfeEr

— Penn Quakers (@pennathletics) January 6, 2022
The statements came with the Penn swim team scheduled to host Yale and Dartmouth at a Saturday meet in Philadelphia ahead of next month's Ivy League championships.
Those hoping to see Thomas in action were thwarted when Penn Athletics announced Dec. 30 that no spectators will be permitted to attend winter sporting events for the rest of the season, citing rising COVID-19 cases.
Photos of Thomas training with the team in Stuart, Florida, were posted Wednesday by the [U.K.] DailyMail.com.
The shows of support for Thomas galvanized activists on both sides. The hashtag #PennCheats took off Friday on social media, while the Women's Sports Foundation, founded by tennis great Billie Jean King, applauded the Ivy League and Penn.
"Kudos to @Penn and @IvyLeague for standing up for inclusion," the foundation tweeted. "We need to create sport environments that allow athletes to be their authentic selves. Having supportive schools and organizations behind them is critical. All girls. All women. All sports."
Pushing back were women's advocates like Kara Dansky, author of "The Abolition of Sex: How the 'Transgender' Agenda Harms Women and Girls" (2021), who called the foundation's response "Pathetic."
"Lia's 'authentic self' belongs on the [men's] team," tweeted Ms. Dansky. "Shame on the @NCAA."
Ivy League reaffirms it's commitment to prioritising men and boys at the expense of women and girls.

A disgusting betrayal of female athletes by the Ivy League.

Misogyny by any other name. #PennCheats #IvyLeagueCheats https://t.co/R4UV8rCzre

— Katherine Deves (@katherine_deves) January 7, 2022
Ken Parker, founder of Runnersweb.com, tweeted: "Apparently the smart Ivy League cannot tell the difference between men and women. Wow!"
The 22-year-old Thomas, who swam for three years on Penn's men's team before transitioning and switching to the women's side, has fueled a national debate over fairness versus inclusion in women's sports with her breakthrough season.
She holds the nation's top times this year in the 200 and 500 freestyle. Last month, Thomas set a pool, program and meet record in the 1,650 freestyle at the Zippy Invitational, defeating teammate Anna Kalandadze, who finished second, by a whopping 38 seconds.
Speculation is rife that Thomas could make a run at the freestyle records set by women's swimming greats Missy Franklin and Katie Ledecky at the NCAA Division I championships in March.
There are eight schools in the Ivy League: Brown, Columbia, Cornell, Dartmouth, Harvard, Penn, Princeton and Yale.