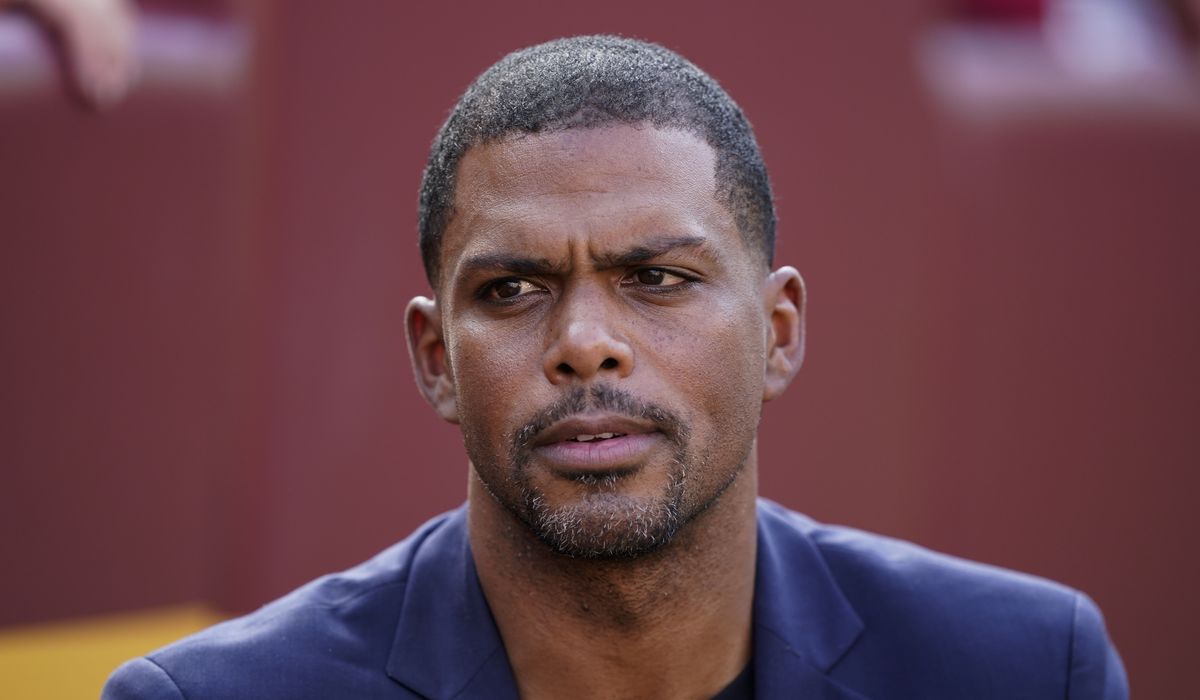 LANDOVER, Md. — Washington Commanders president Jason Wright said Saturday he believes the franchise will still be able to take up residence at a new stadium before FedEx Field's lease expires in 2027, despite the setbacks to the team's search in recent months.
In June, Virginia lawmakers tabled a bill that would have paved the way to lure the Commanders to the Old Dominion. The Burgundy and Gold had been eyeing a site in Woodbridge, but lawmakers indicated there were too many issues to proceed.
The Commanders have also explored staying in Maryland or moving back to the District. But the latter faces major obstacles as federal officials have not passed legislation that would sell the land of the team's preferred site — RFK Stadium — back to the District. City officials also indicated in June that they opposed the idea of the site being used to build the Commanders a stadium.
"I think we'll still be able to hit our timeline," Wright said. "It's going to take hard work. It's going to take hard work. We definitely have to be at full sprint and pace, but we'll get there."
Wright chatted with reporters before Saturday's preseason game against the Carolina Panthers, addressing a wide range of topics. He touted the team's growth in ticket sales, saying the Commanders have already sold more tickets in advance of this upcoming season than all of last year. He also stood by a tweet from Friday in which he threatened access to a reporter for asking a question he deemed disrespectful to quarterback Carson Wentz, saying he thought it was appropriate to "defend our guy."
As for the stadium search, Wright said he feels the team is closer to finalizing a location than it was a year ago.
The executive said he has three roles when it comes to meeting with lawmakers for the project. The first is to address any concerns they have about the team's organization and the state of the team, he said. The second is to focus on economic development, with Wright saying he relies on his experience in consulting to focus on "equitable distribution of capital." And the third, Wright said, is to "get the pulse" on what a potential deal could look like.
"We'll keep it behind closed doors," Wright said of the team's stadium pursuit. "Whenever stuff has come out, it hasn't really been that helpful. So I would prefer to continue to have the conversations with local leaders on those topics, but I'll say I'm excited about it and it'll be a big thrust of my time."