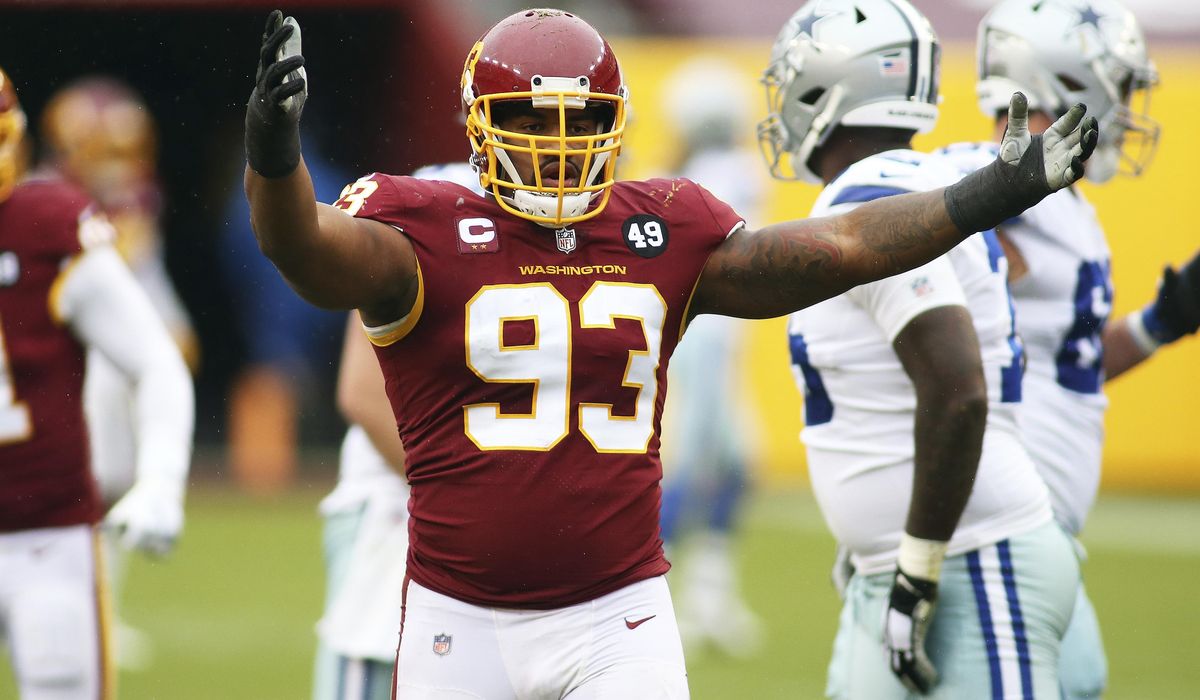 The Washington Football Team nominated defensive tackle Jonathan Allen for the NFL's Walter Payton Man of the Year award for the 26-year-old's charity work, which includes helping combat youth homelessness.
This is the second straight year Allen has received the nomination. In 2019, Allen began working with the Sasha Bruce Youthwork, a District-based non-profit aimed at helping children who have been displaced. The cause is a personal one for Allen — who was homeless for a brief period of time when he was 7.
As part of the nomination, Allen and his wife, Hannah, announced they're pledging to donate $3 million to local charities in the area over Allen's career.
"As I was last year, I am tremendously humbled to be selected as the Washington Football Team's selection as the Walter Payton Man of the Year," Allen said in a statement. "My favorite part about this honor is that it allows me to help even more people, which is truly my ultimate mission."
Allen, the team's first-round draft pick in 2017, is having arguably the best year of his career. He has 6½ sacks in 12 games and leads the team in sacks, pressures, tackles for loss and quarterback hits. The banner season comes after Allen signed a four-year, $72 million extension in August. Allen, who played under Nick Saban at Alabama, has become an important leader for the Burgundy and Gold over the years.
Because of the nomination, Allen will wear a helmet decal that signifies he's been nominated for the award. Each year, each team nominates one player for the NFL's award and then the public votes to determine the winner.
The winner of the Walter Payton Man of the Year Award receives $250,000 to donate to a charity of their choice. Nominees receive $40,000 to donate.
Seattle's Russell Wilson won the award last year.