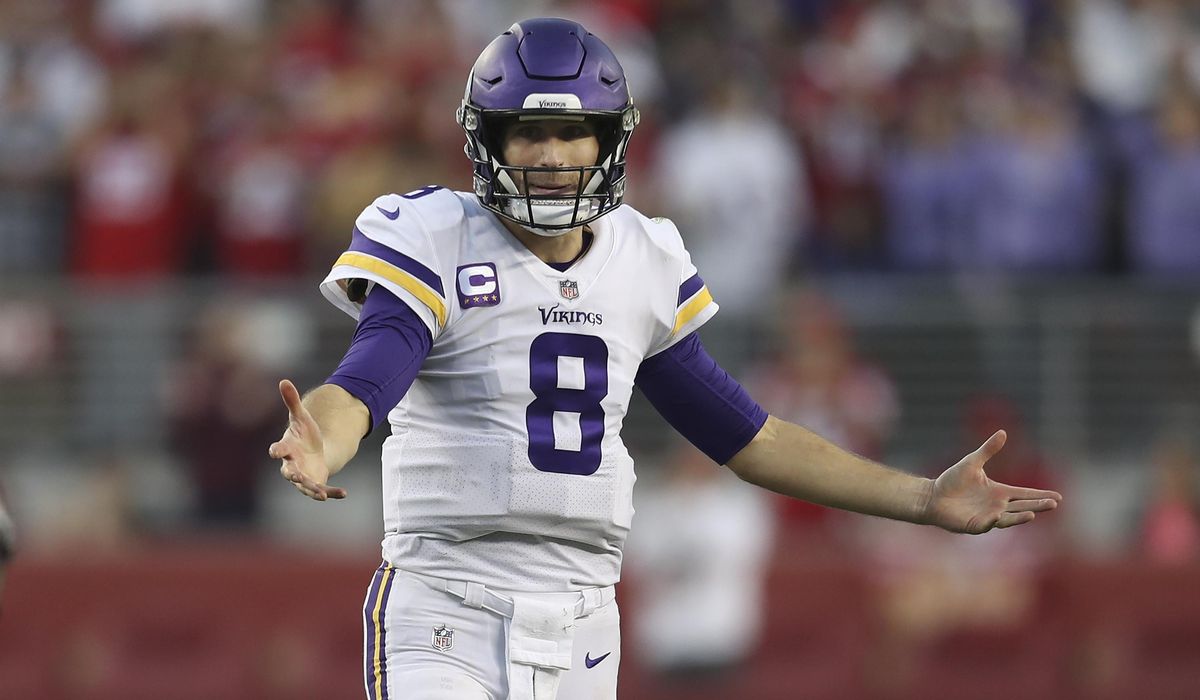 Kirk Cousins is no stranger to red zone blunders. But the Minnesota Vikings quarterback committed a strange error, even by his standards, when he lined up under the right guard instead of the center on a pivotal fourth down in Sunday's 34-26 loss to the San Francisco 49ers — forcing the Vikings to call a timeout in order to avoid a delay-of-game penalty.
Down eight in the fourth quarter, the Vikings faced fourth-and-goal and could have tied the game with a touchdown and two-point conversion. On the play, multiple Viking players come rushing in to tell Cousins he's lined up wrong before the timeout is called.
Here's Kirk Cousins trying to take a snap from the right guard pic.twitter.com/5QSj91A2ta

— Benjamin Solak (@BenjaminSolak) November 29, 2021
"We just didn't get lined up properly and the play clock was winding down," he told reporters afterward. "I was just moving, trying to get everybody settled up and just got under the wrong guy."
After the timeout, Cousins threw an incomplete pass intended for Justin Jefferson. Minnesota fell to 5-6 on the season with the loss.
The error harkened back to 2015 when Cousins, then with Washington, took a knee instead of spiking the ball with seconds left in the first half during a game against the Philadelphia Eagles — mistakenly letting time expire.