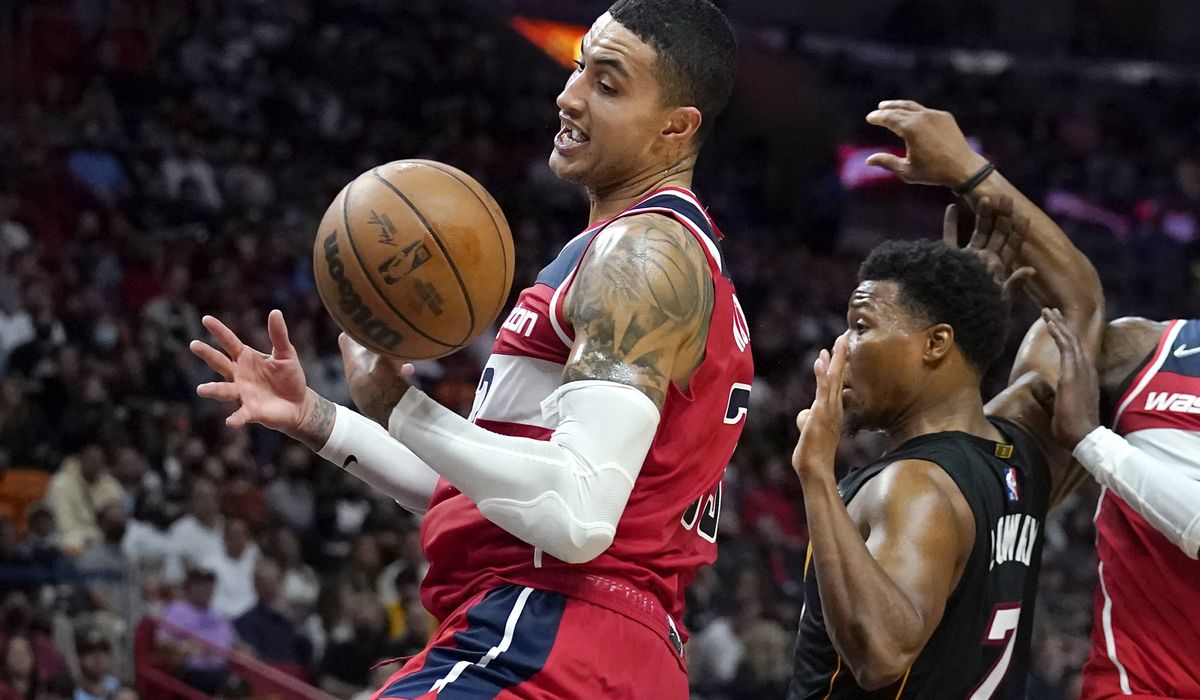 After spending the first four seasons of his career in Los Angeles, Wizards forward Kyle Kuzma is getting used to the cold weather in Washington, D.C.
When he arrived to Monday's game against Charlotte, Kuzma was photographed wearing a pink sweater that looked five sizes too big.
The fit caused the Twittersphere to argue about the freshness — or lack thereof — of Kuzma's look, but his former teammates on Instagram didn't hold back.
Rate Kyle Kuzma's pregame fit.

🔥 or 🗑 ? pic.twitter.com/kRhuFdTvmy

— Quinton Mayo (@RealQuintonMayo) November 22, 2021
"Ain't no f——— way you wore that!!!" commented LeBron James. "I'm not pressing that like button cause this is outrageous Kuz."
"Man hell nawwwwwww," responded J.R. Smith.
"Come on killa…lol that one ain't it haha," wrote Isaiah Thomas.