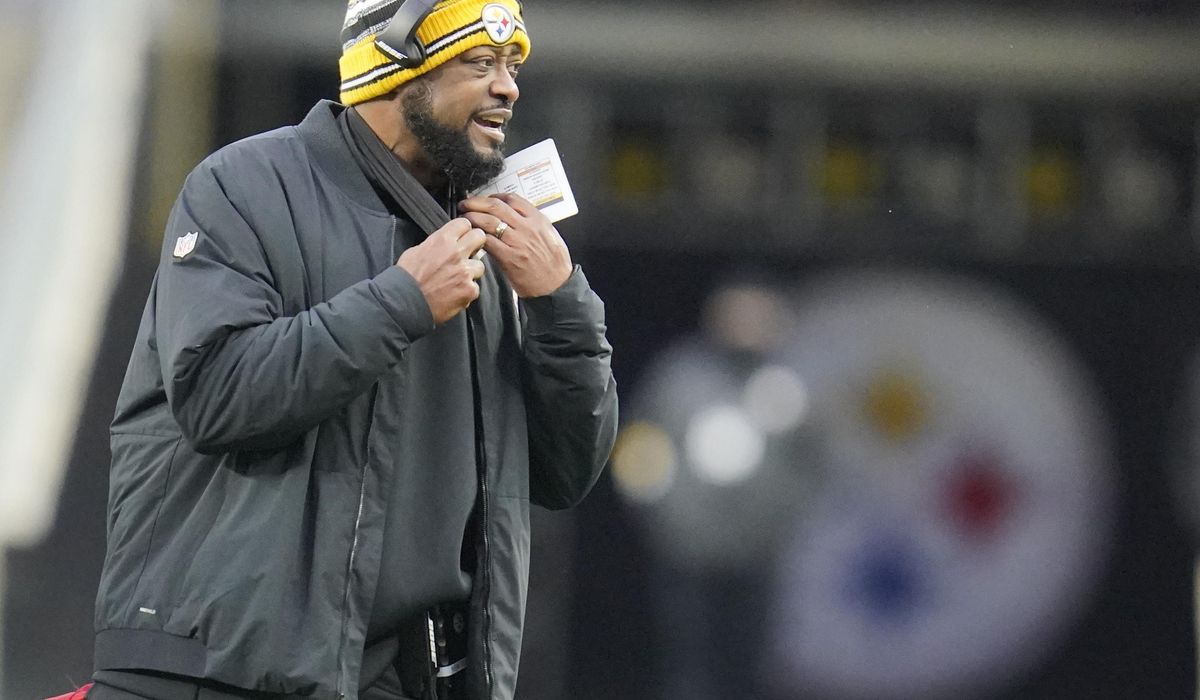 The Houston Texans on Thursday fired coach David Culley after his first year with the team. Culley is the seventh NFL coach to be fired this season, and with Miami also showing Brian Flores the door earlier this week, that leaves Mike Tomlin as the league's only Black head coach.
Tomlin, the third-longest tenured head coach in the NFL, has led the Pittsburgh Steelers since 2007, and his team is once again in the playoffs this season. Since Tomlin took over, the Steelers have never posted a losing season, going 154-85-2 in the regular season with two Super Bowl appearances and one Lombardi Trophy (2008).
Since 2014, NFL surveys have shown that between 58% to 68% of NFL players are African-American, but the number of Black head coaches in the league has not increased due to the Rooney Rule.
The rule, which has been modified multiple times since it was enacted in 2003, now requires organizations to interview at least two minority candidates for vacant head coach, general manager and coordinator positions. The NFL had three Black head coaches in 2021 — the same number as in 2003 when the rule was adopted and half the number as in 2007 when Tomlin was hired.
"Clearly, we are not where we want to be on this level," NFL Commissioner Roger Goodell said in 2018. "We have a lot of work that's gone into not only the Rooney Rule but our policies overall. It's clear we need to change and do something different."
Last offseason, Tomlin told the Pittsburgh Post-Gazette that he was confused why Kansas City Chiefs offensive coordinator Eric Bieniemy didn't get hired after being invited to interview for all seven openings.
"Bieniemy is a real head-scratcher for me," Tomlin said. "Every offensive coordinator Andy Reid has had in the last 20 years got a head job. One of those guys, Brad Childress, hired me in Minnesota in 2006. Now, Andy has the best offense he's ever had, and [Bieniemy] can't get a job?"
"I normally don't talk publicly during the offseason, but this is a critical issue for us," Tomlin added. "As important as this is for us in the NFL, it's also important for us as a society. It deserves all the attention it gets."
In addition to Culley and Flores, the other coaches to be fired this week were Joe Judge (New York Giants), Vic Fangio (Denver Broncos), Matt Nagy (Chicago Bears) and Mike Zimmer (Minnesota Vikings).
Two other teams lost their head coaches during the season. The Jacksonville Jaguars fired Urban Meyer in December amid multiple controversies and the team's poor performance. Earlier in the season, Las Vegas Raiders coach Jon Gruden also lost his job after inappropriate emails were leaked from an NFL investigation that caused him to resign.