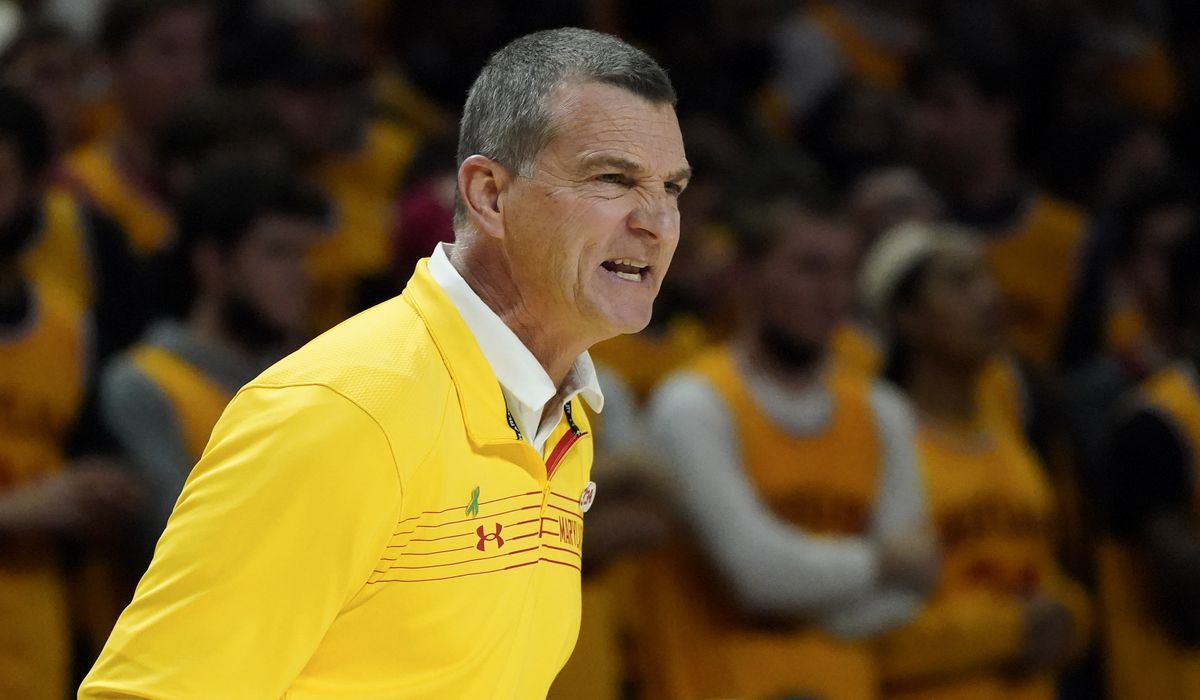 Mark Turgeon is out as Maryland men's basketball coach in the midst of his 11th season leading the Terrapins, the university's athletic department announced Friday.
The unexpected move was called "a mutual decision" to part ways between Turgeon and Maryland athletics.
"After a series of conversations with coach Turgeon, we agreed that a coaching change was the best move for coach Turgeon and for the Maryland men's basketball program," athletic director Damon Evans said in the announcement.
"After several in-depth conversations with Damon, I have decided that the best thing for Maryland basketball, myself, and my family is to step down," Turgeon said in a university release.
Turgeon finishes 226-116 at Maryland, winning the 2020 Big Ten regular-season title and reaching the NCAA tournament five times.
In those tournament appearances, Maryland only reached the Sweet 16 once, and Turgeon had received criticism for underachieving with highly talented players.
That criticism continued into the early stages of this season, as the Terps started the season ranked in the top 25, but have played inconsistent basketball in their 5-3 start, including a loss to George Mason.
"I have always preached that Maryland basketball is bigger than any one individual," Turgeon said. "My departure will enable a new voice to guide the team moving forward.
Assistant coach Danny Manning, who was a teammate of Turgeon's at Kansas in the mid-1980s, will take over as interim head coach for the remainder of the season, beginning Sunday at home against Northwestern. Manning previously led the programs at Tulsa and Wake Forest before coming to College Park this season.