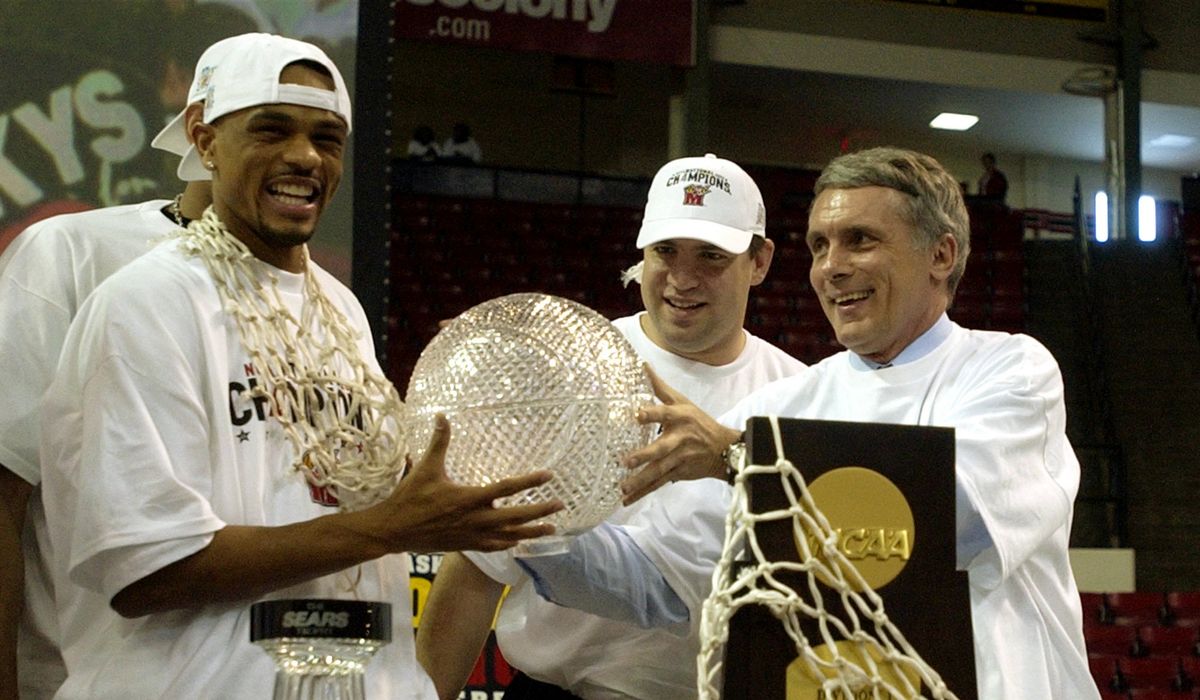 Maryland men's basketball legends will return to College Park on Sunday to celebrate the 20th anniversary of the Terrapins' national championship in 2002.
Hall of Fame coach Gary Williams and former players Juan Dixon, Steve Blake, Lonny Baxter and others are all expected to be in attendance for the game against Ohio State.
Before the game, Williams and some players from the 2001-02 team will host a "Legends Chat" in the Xfinity Center Pavilion. The team will then be honored on the court during the first half. Students in attendance will each receive a commemorative 20th anniversary T-shirt.
While the day is a fun opportunity to celebrate Maryland's lone NCAA Tournament championship, it will also serve as a reminder that the current team is far from the success of the squad being celebrated. As of Thursday afternoon, the Terrapins were 13-14 and in 12th in the Big Ten Conference under interim coach Danny Manning, who took over in December when Mark Turgeon resigned.
Tip for the game is 4 p.m.