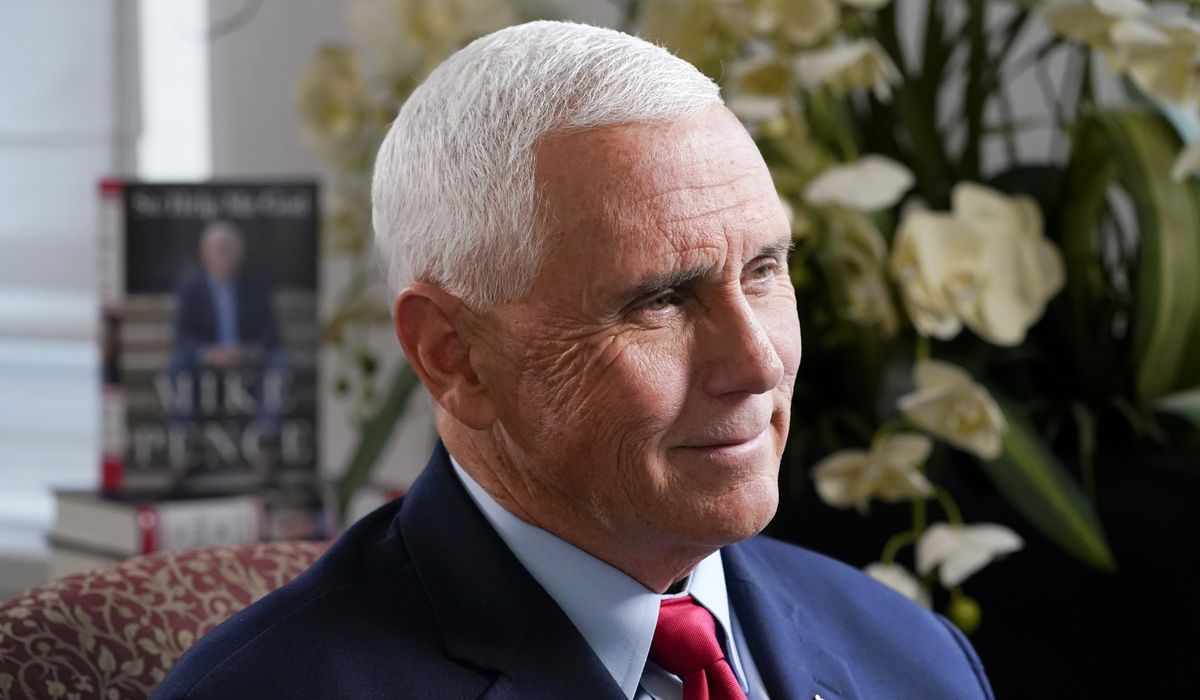 Former Vice President Mike Pence was apparently pranked Monday with an election filing.
The Federal Election Commission had a posting Monday that "Mr Mike Richard Pence" had filed the papers needed to run for president in 2024.
But his former spokesman promptly denied that Mr. Pence had filed.
"Former Vice President Mike Pence did not file to run for President today," Devin O'Malley posted on Twitter.
The tweet to which he was replying, which included a link to the FEC filing, was quickly deleted.
Mr. Pence had said he was considering running in 2024, but said there would be no decision until he had had the opportunity to discuss the matter with his family and to pray over it during the holiday season.
Numerous news organizations, including The Washington Times, Reuters news agency, and Sky News, briefly reported that Mr. Pence was running.
Mr. O'Malley tweeted "I think someone pranked you" after Washington Examiner White House reporter Christian Datoc tweeted that Mr. Pence had filed with the Federal Election Commission.
Mr. Datoc responded: "For clarity, I deleted a tweet saying former VP Pence filed to run for President," linking to the FEC filing showing that a candidate named "Mr Mike Richard Pence" of Anderson, Indiana, submitted paperwork for a presidential run on Monday.
Mr. Pence's full name is Michael Richard Pence.
• Valerie Richardson contributed to this report.