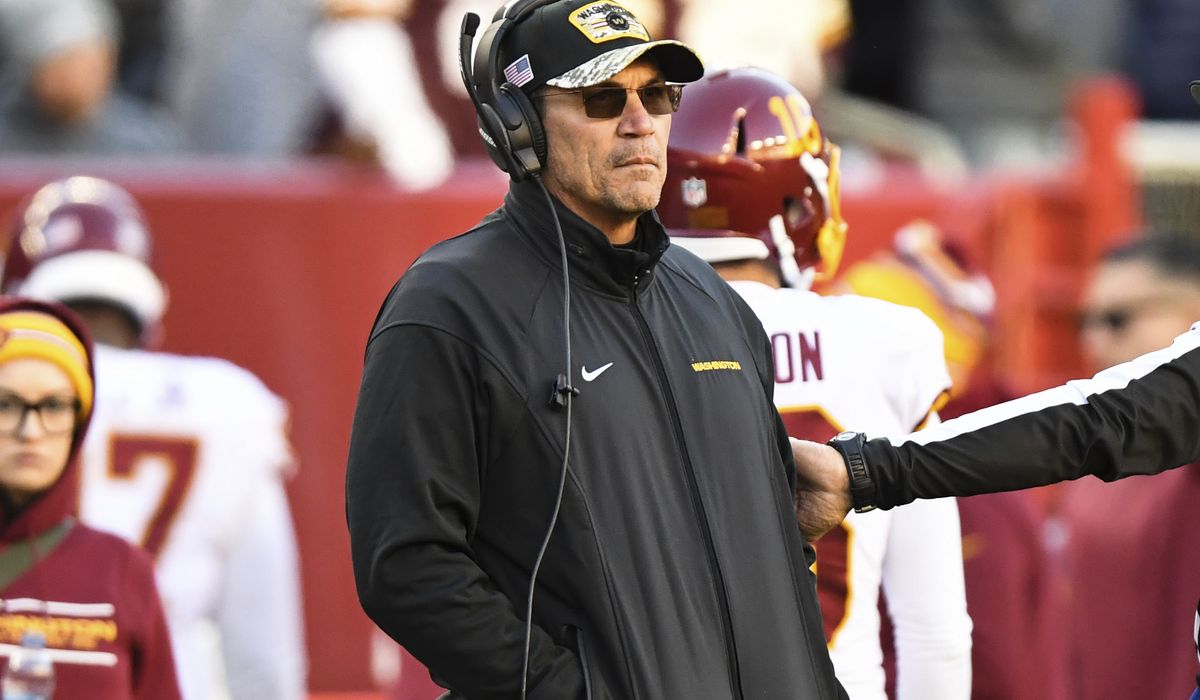 The Washington Football Team's game against Philadelphia has been rescheduled by the NFL from Sunday to Tuesday.
The game, originally scheduled for Sunday afternoon, is being pushed back two days because of Washington's coronavirus outbreak, which reached 21 players on Friday when quarterback Taylor Heinicke was added to the COVID-19 list. Kickoff for the key NFC East divisional matchup is expected to be at 7 p.m.
The NFL on Friday also rescheduled two other games because of the COVID outbreak — Cleveland vs. Las Vegas and Seattle vs. the Los Angeles Rams. The Browns-Raiders game, which was set for Saturday night, is now scheduled for Monday at 5 p.m. before "Monday Night Football" between Minnesota and Chicago. The Seahawks-Rams game, originally scheduled for Sunday, is set to join the Washington–Philadelphia showdown on Tuesday night at 7 p.m.
It's possible that several of Washington's players — including quarterbacks Heinicke and Kyle Allen — could come off the COVID-19 list before Tuesday's game. The NFL reworked its COVID-19 protocols Thursday, making it easier for vaccinated players who have tested positive to return. For example, a vaccinated player can be cleared if he produces two negative tests in the same day and is asymptomatic. Previously, the two tests had to come 24 hours apart.
Multiple Eagles players took to social media Friday afternoon to tweet out their frustration about the NFL's decision to postpone the game. Coming off a bye week, Philadelphia will play three divisional games in a 13-day period.
"So we have to suffer, and compromise our schedule because of another teams mistake," tweeted Eagles safety Rodney McLeod. "Make it make sense! Smh."
The rescheduled games are the first in the NFL this year. Multiple contests were postponed last season because of the coronavirus, with each one eventually being played.
Last December, Washington's game against Pittsburgh was pushed back from Sunday to Monday due to a COVID outbreak in the Baltimore Ravens organization. The Ravens-Steelers game the previous week was pushed back several days, causing the NFL to reschedule Washington's game against Pittsburgh. Ron Rivera's squad pulled out the 23-17 victory in that game — a vital win that helped the team win the division.
The game Tuesday is one that will heavily impact the NFC playoff picture, as Washington and Philadelphia are both 6-7 teams vying for a wild card spot.