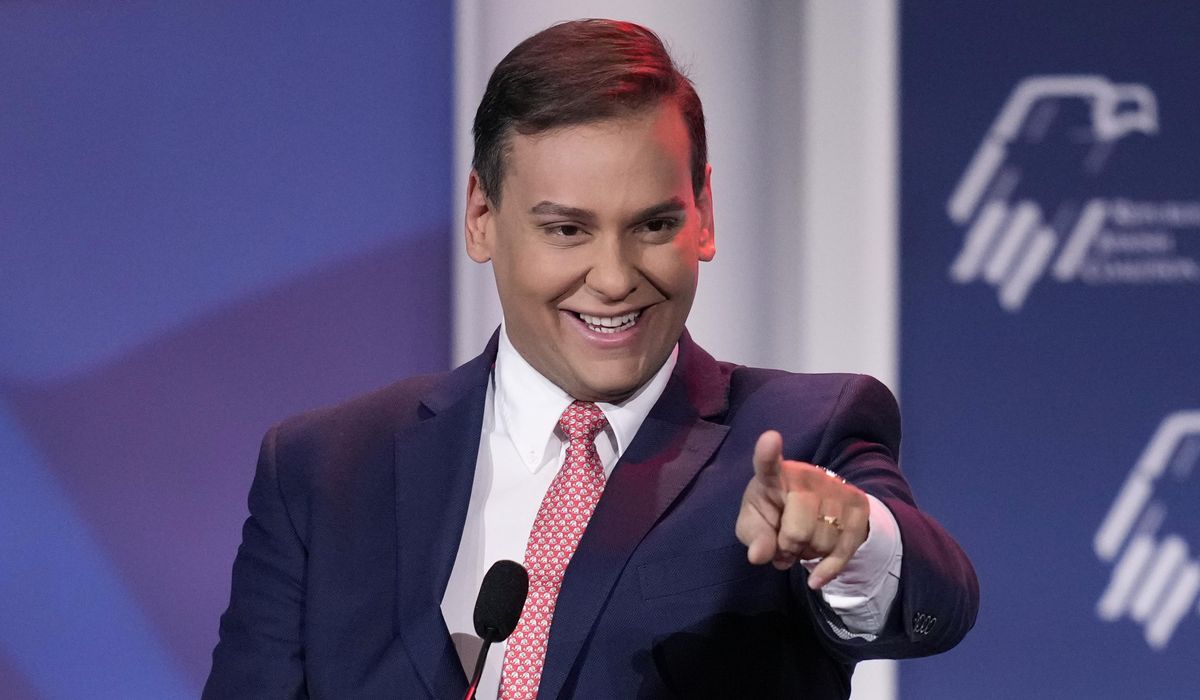 Brazil will revive a criminal fraud case against Rep.-elect George Santos and will ask the Justice Department to notify the New York Republican, the New York Times reported Monday.
The charges from 2008 regarding a stolen checkbook had been in limbo because Mr. Santos returned to the U.S. while the case was ongoing, and Brazilian authorities had been unable to track him since.
Nathaly Ducoulombier, a spokeswoman for the Rio de Janeiro prosecutor's office, told the Times that because the newly-elected lawmaker now has been located, her office will formally request that the U.S. Justice Department tell him of the charges.
Neither U.S. nor Brazilian authorities can force Mr. Santos to respond to a summons to appear, but Brazilian laws require that he be notified for the case to proceed.
After that, Mr. Santos either will face the charges in person or be tried in absentia.
Ms. Ducoulombier did not say whether Brazil would request Mr. Santos' extradition. The countries have a treaty that permits citizens of one country to be sent to the other in cases that are crimes in both nations.
According to the Times, citing Brazilian court records, the case began when a 19-year-old Mr. Santos entered a clothing store in Niteroi and spent nearly $700 using a stolen checkbook and a false name.
"Mr. Santos admitted the fraud to the shop owner in August 2009, writing on Orkut, a popular social media website in Brazil, 'I know I screwed up, but I want to pay.' In 2010, he and his mother told the police that he had stolen the checkbook of a man his mother used to work for, and used it to make fraudulent purchases," the Times wrote.
By the time a Brazilian judge approved criminal charges in 2011, he was in the United States and working at Dish Network in Queens.
The case then went dormant in Brazil because Mr. Santos could not be found.
Despite those earlier statements, Mr. Santos recently told The New York Post, "I am not a criminal here — not here or in Brazil or any jurisdiction in the world."
Joe Murray, a lawyer for Mr. Santos, told the Times on Monday that he is "in the process of engaging local counsel to address this alleged complaint against my client."
Mr. Santos is scheduled to be sworn in as a U.S. House member on Tuesday.
Conviction of any crime does not automatically result in expulsion from Congress but U.S. convictions usually have resulted in voluntary resignation to avert such a vote.