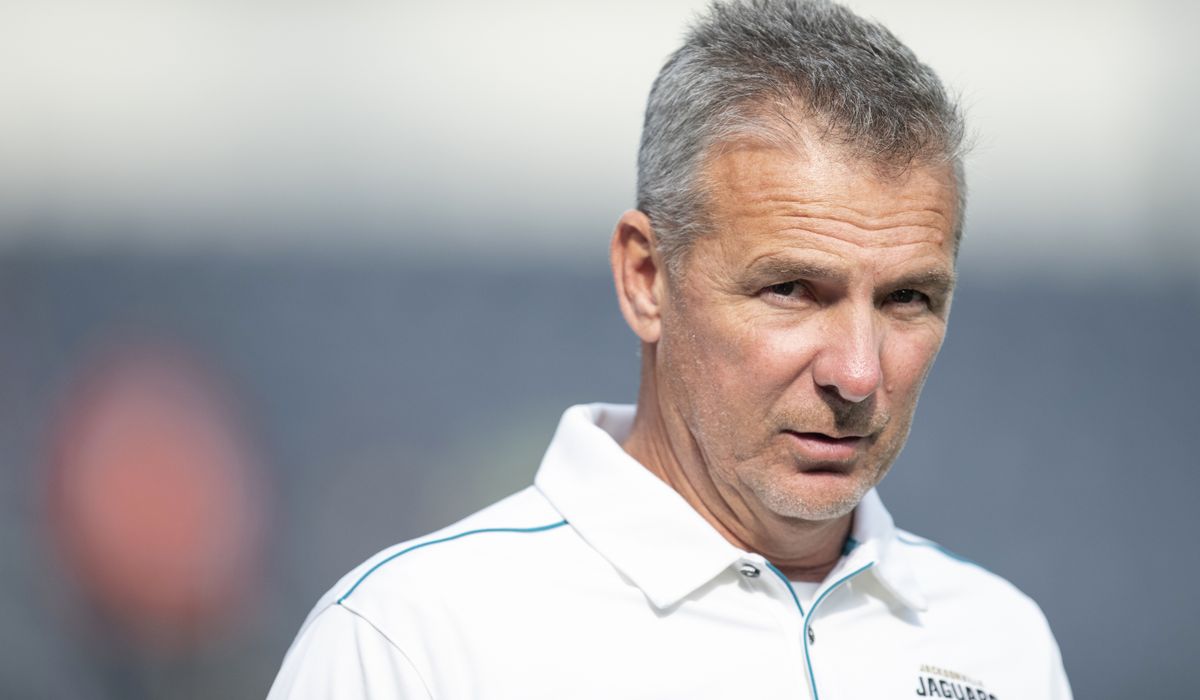 Urban Meyer has had it with anonymous sources.
The Jacksonville Jaguars coach vowed to fire any member of his staff found as being a source for a scathing NFL Network report that detailed the dysfunction within Meyer's first year with the team. On Saturday, the league-owned media network published an article that claimed Meyer called his assistants "losers" and got into a shouting match with wide receiver Marvin Jones.
Meyer denied the report Sunday following a 20-0 loss to the Tennessee Titans.
"What's the answer? Start leaking information or some nonsense?" Meyer said. "No. No, that's nonsense. That's garbage. I've been very blessed. I've not really dealt with that. I've not dealt with, 'Well, did you hear what he said?' What? No. Let's improve on offense and get our quarterback in a position to be successful. That's our focus.
"What someone's brother said, or someone said someone said, that will occupy very little of my time," he said. "And if there is a source, that source is unemployed. I mean, within seconds, if there's some source that's doing that."
Regardless of Meyer's threat, things are not going well in Jacksonville. The Jaguars are 2-11, and the team has had a number of controversies this season. Earlier this year, Meyer was criticized after he was caught dancing with a young woman who was not his wife at a bar following a Jaguars win. Meyer apologized for the incident, which went viral.
This is Meyer's first NFL coaching stint. The 57-year-old is one of college football's all-time winningest coaches, having won national titles at Florida and Ohio State. But he's reportedly had a tough time in transitioning to the pro game, clashing with players and assistants.
"Calling someone a loser, that's inaccurate," Meyer said. "I have high expectations for our coaches. I'm very demanding of our coaches and expect guys to be held accountable for their positions, and the times when they're not, we address it. But I assure you there was not whatever report … that's nonsense."