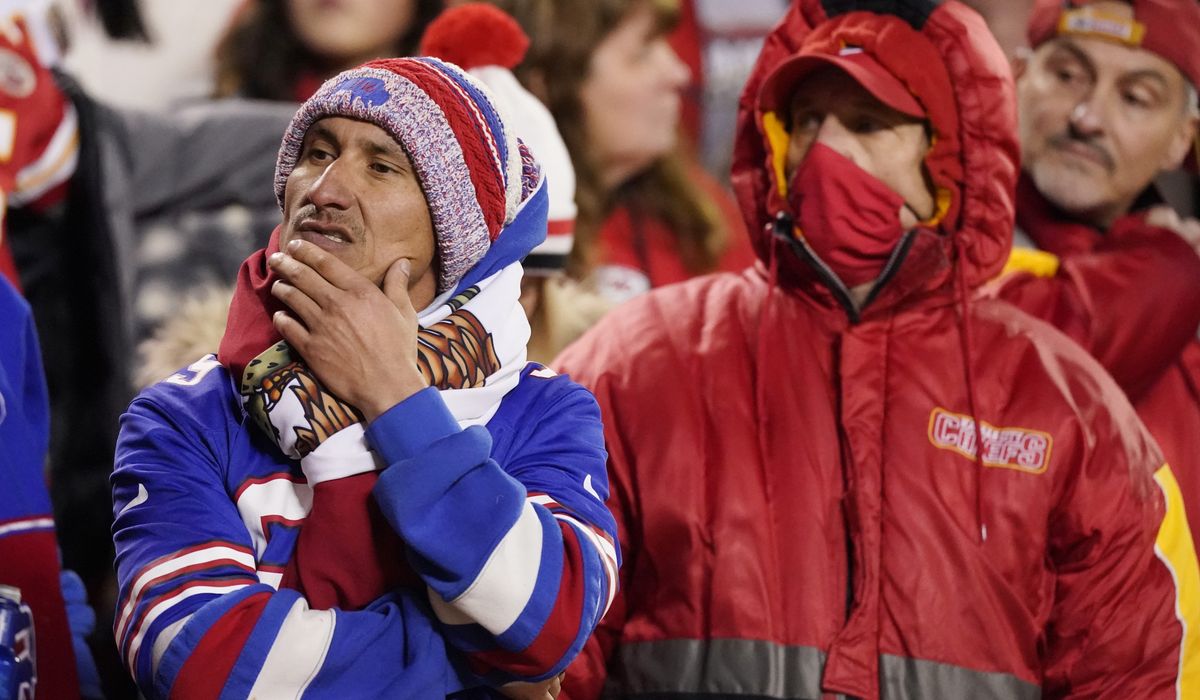 It's January, so that means it's giving season for NFL fans.
Last postseason, after the Buffalo Bills knocked the Baltimore Ravens out of the playoffs — and Lamar Jackson out of the game with a concussion — Bills Mafia donated more than $350,000 to a Louisville-based charity that is one of Jackson's favorites.
This year, it's a Bills player whose preferred charity is being flooded with donations after a loss: Kansas City Chiefs fans have raised more than $300,000 for a Buffalo children's hospital after their team bounced quarterback Josh Allen and the Bills out of the playoffs.
As of Thursday morning, Chiefs fans have raised $312,800 for Oishei Children's Hospital in Buffalo, according to the hospital.
#ChiefsKingdom our team in the Patricia Allen Pediatric Recovery Wing thanks you for donating $312,800 from more than 15,800 donors! This team works hard caring for the kids in WNY & your donations help ensure they have all the tools needed to be ready to help ❤️ #BillsMafia pic.twitter.com/QOGKuji8Sc

— Oishei Children's Hospital (@OCHBuffalo) January 27, 2022
The effort began Thursday with $13 donations in honor of the 13 seconds it took for Patrick Mahomes and the Kansas City offense to drive down the field and set up the game-tying field goal that sent the contest to overtime. The Chiefs won the coin toss and scored on a touchdown for the 42-36 win that advanced the team to the AFC title game.
Allen became connected with the Oishei Children's Hospital when Bills fans donated in $17 increments — totaling $1.1 million — in honor of Allen's grandmother, who died last year.