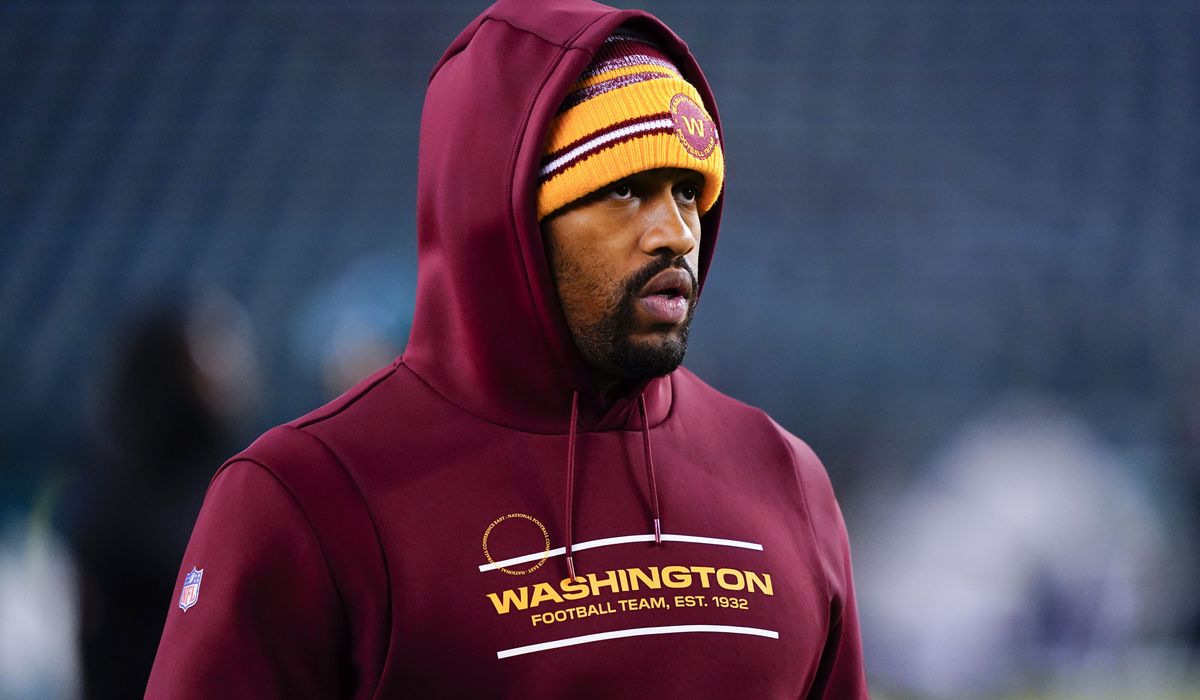 ARLINGTON, Texas — Washington's defense is coming apart.
Down big to the Dallas Cowboys, defensive tackle Jonathan Allen threw a punch at teammate Daron Payne on the sideline following running back Ezekiel Elliott's latest touchdown in Sunday's game against Washington. NBC's cameras captured the moment, which shows Payne first poking Allen's temple before Allen takes a full-on swing at Payne:
Jon Allen and Daron Payne getting into a fight on the sideline pic.twitter.com/DmTLHlkihF

— Mark Bullock (@MarkBullockNFL) December 27, 2021
Washington was trailing 28-7 at the time in a must-win game for the team to keep its slim playoff hopes realistically alive.
Allen and Payne have both been pillars of Washington's defensive line. The pair, teammates at Alabama, were taken by Washington in the first round of consecutive NFL drafts.
Cameras caught Payne jawing at Allen even after the punch:
Payne continued to yell at Allen after the pair were separated pic.twitter.com/ZmAX1Qw6iF

— Mark Bullock (@MarkBullockNFL) December 27, 2021