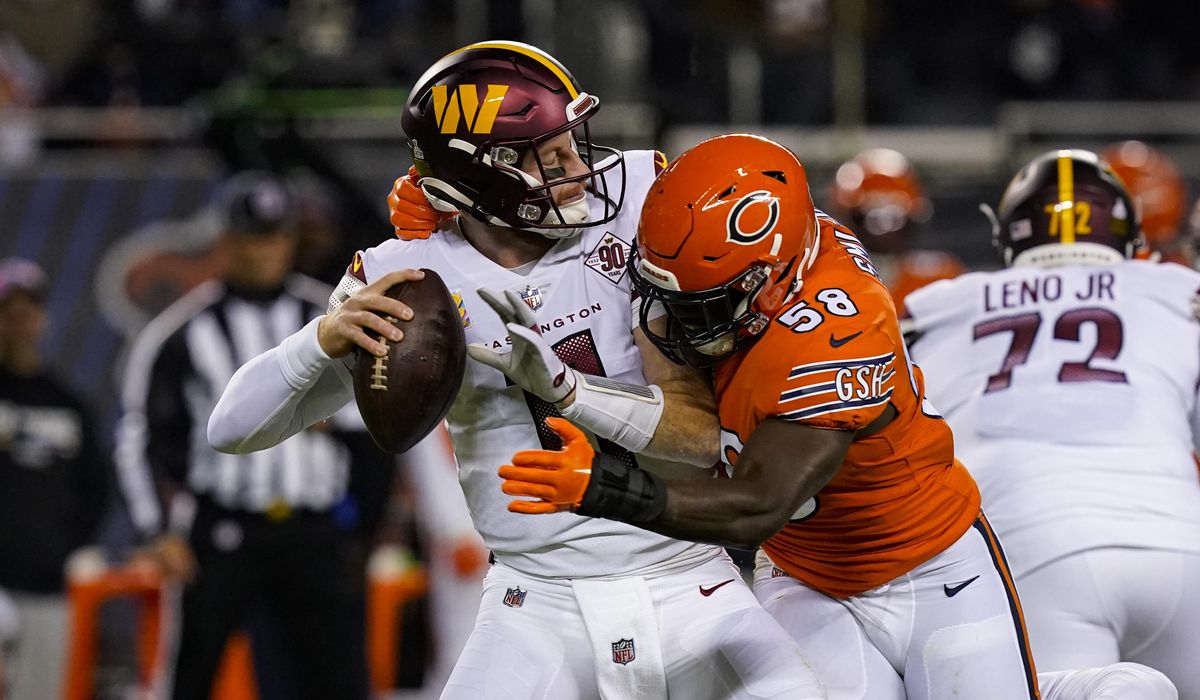 The Washington Commanders placed Carson Wentz on injured reserve Saturday, meaning the quarterback will miss at least the next four games with a broken finger.
Wentz fractured his ring finger on his throwing hand in a Week 6 win over the Chicago Bears. The quarterback underwent surgery in Los Angeles on Monday upon seeing a hand specialist. Coach Ron Rivera said the Commanders would wait to see how Wentz responded to his first few days of rehab after the operation before determining whether the signal-caller would need to be placed on injured reserve.
But now, by placing Wentz on the list, the quarterback won't be eligible to return until at least Nov. 20 against the Houston Texans.
Wentz will miss Sunday's game against the Green Bay Packers, next week's showdown in Indianapolis, a home game against Minnesota Vikings and a Nov. 14 matchup in Philadelphia against the Eagles. The injury will prevent Wentz from facing his former teams in the Colts and the Eagles.
Taylor Heinicke will start in place of Wentz, Washington's big offseason acquisition.
Wentz had thrown for 1,489 yards, 10 touchdowns and six interceptions in six games.