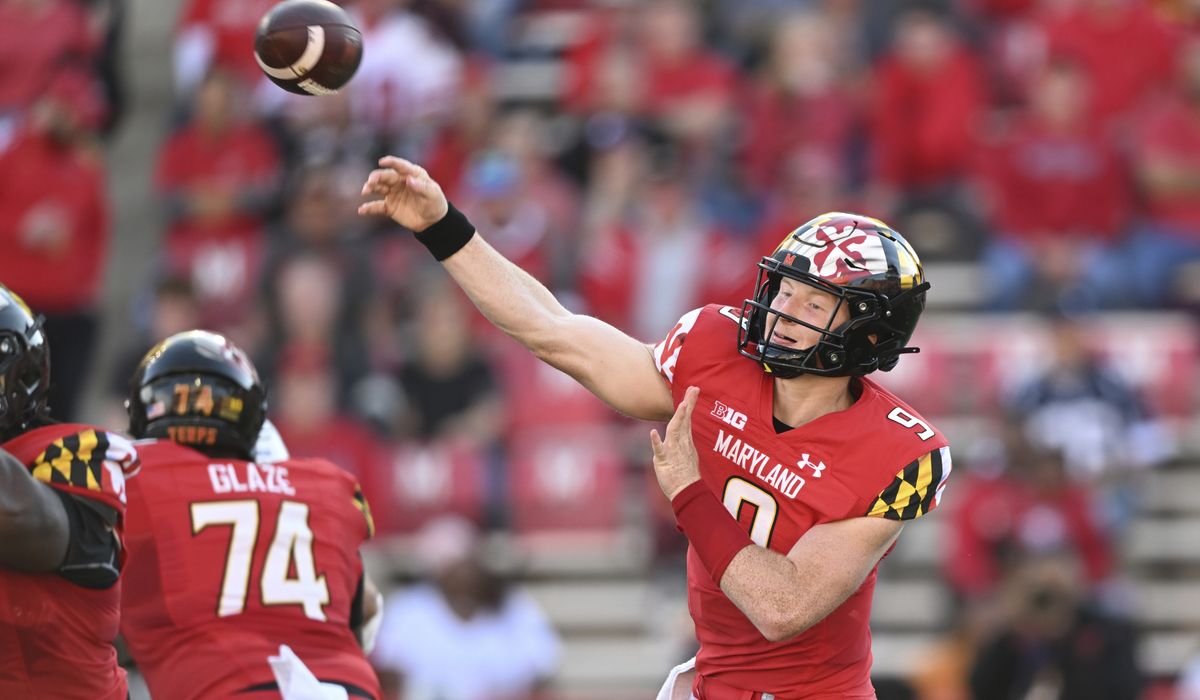 COLLEGE PARK — For the first 30 minutes, Maryland's offensive line didn't give Billy Edwards Jr. — who started at quarterback in place of the injured Taulia Tagovailoa — much time to work. Of the Terrapins' six first-half drives, only two made it past their own 28-yard line.
Part of that was due to absences that, in addition to Tagovailoa, went deep into the Maryland depth chart. Starting left guard Mason Lunsford didn't play, setting off a game of musical chairs: Right guard Spencer Anderson took Lunsford's place, center Johari Branch shifted right in Anderson's stead, and freshman Colton Deery got his first staring nod over the ball. Running back Antwain Littleton II (and his five touchdowns this year) also didn't play.
Starting linebacker Ruben Hyppolite II also didn't play for the third consecutive game due to an ankle injury. That was the least of Maryland's problems in the defense's second level.
Standout freshman Jaishawn Barham missed his first game of the season, as did graduate transfer Vandarius Cowan. A linebacking hodgepodge resulted, with Ahmad McCullough, junior-college transfer Gereme Spraggins, and freshman Caleb Wheatland sharing time.
The lack of depth allowed the Wildcats to take advantage on the ground. Northwestern ran for 111 yards in the first half after Maryland had only allowed 149 total in its last three games combined.
Then, the second stanza started, and the Terrapins looked more like their 2022 selves.
Edwards threw for 166 yards and a touchdown while rushing for 66, and Roman Hemby had a career day, rushing for 172 yards and three touchdowns, helping Maryland outlast Northwestern, 31-24 on homecoming Saturday.
Hemby ran like a grown man — and one with a skillset that can translate to playing on Sundays — defying tacklers on his first two touchdown runs of 14 and 18 yards. The Edgewood, Maryland, native then popped off for another home run score when the Terrapins needed it the most.
After the Wildcats had marched 72 yards in less than 3:00 to tie the game at 24, Hemby had a 70-yard effort of his own in store. The redshirt freshman moved cleanly between blocks by left tackle Jaelyn Duncan and receiver Rakim Jarrett, made one cut at the next level, and left Northwestern defenders flailing their arms in his wake.
Seventy-five yards later, Hemby was in the end zone, securing the win for the Terrapins (6-2, 3-2) and bowl eligibility for the second straight season. It's the earliest date Maryland has reached the six-win mark since 2001 and the first time the Terrapins have been bowl eligible in back-to-back seasons since 2012-13.