Abel Ramirez Gonzalez, best known as Abel Man, is an online content creator and cultural enthusiast who has been making waves in the Hispanic community with his short and funny videos on TikTok and Instagram, highlighting accents and cultures from different Spanish-speaking countries. He was born somewhere in Latin America and moved to the United States when he was 14 years old. He loves to tease his fans, telling them that he is from here and there, but even though he has never revealed his country of origin, the fact that he makes so many references to the Dominican Republic, Puerto Rico, and Cuba leaves many believing that one of the three could be the one!
In addition to his talent for comedy and imitating accents, Abel is a real estate agent in upstate New York and is a gifted musician, playing instruments such as drums, timbales, piano, and guitar from an early age. Music plays a big role in his life, and he plays in the worship group of his Dad's church, Iglesia Seguidores de Cristo. He is a proud husband and father of three, with a remarkable story of delivering his third child while assisting his wife, Vanessa Ramirez, inside the car while rushing to the hospital when her water broke in the middle of the night.
Abel Man has a special connection to the Dominican Republic, and he recently visited La 42 de Capotillo in Santo Domingo in collaboration with renowned Dominican figure, Sergio Carlo, in a special with "El Antinoti" in early December 2022. He also served as the host for the Dominican Film Festival in November 2022 alongside co-host Yanelis Sosa at the United Palace in NYC where he told everyone, "soy dominicano hasta la tambora."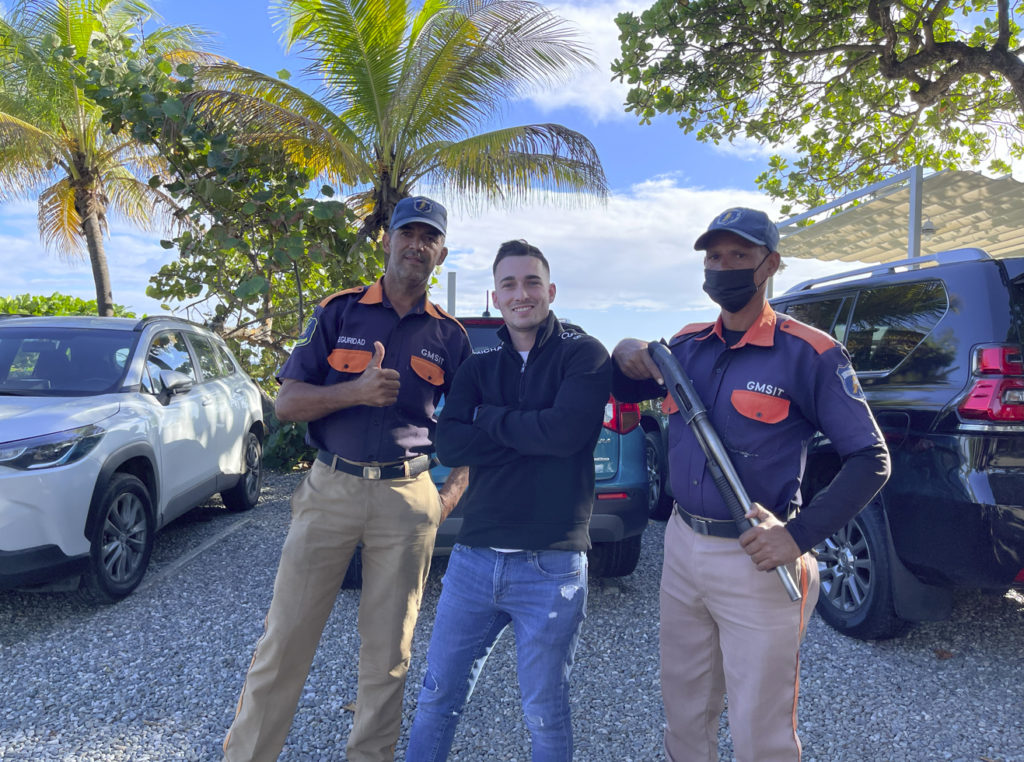 Abel has also expressed his love for Puerto Rico and shared how he loves hanging out with his "panas," telling fans in the past that he is "boricua de pura cepa." The last time he was on the island was in 2020 before the shutdown and visited San Juan, Fajardo, and Arecibo. The motive for his visit is unclear, but many speculate it could have been just a vacation since he did not start making videos until April 2022.
He continues to make strides in his career and gain recognition for his unique approach to displaying the vibrant cultures of Latin America, bringing both Spanish and English. Follow Abel Man on his social media platforms to stay updated on his latest projects and to join in on the laughter and cultural appreciation he brings to his audiences.
Instagram | @abelman_usa
Tiktok | AbelMan_usa
Facebook | AbelMan
Youtube | AbelMan
Twitter | Abel_man_