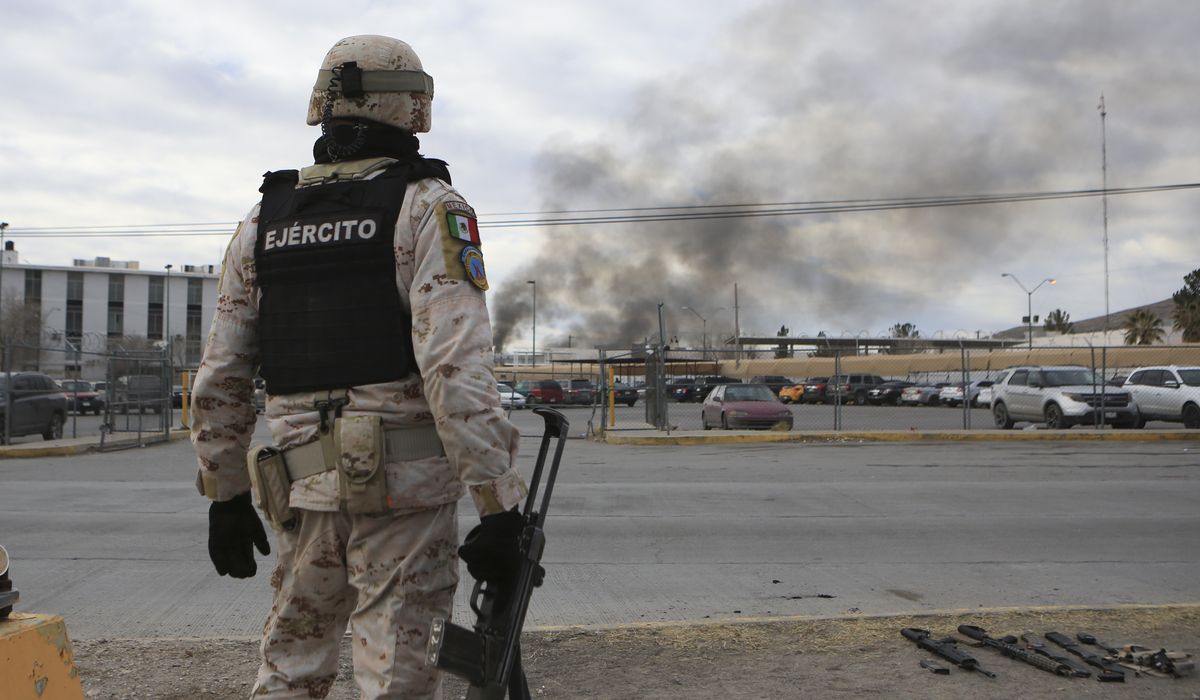 Fourteen people were killed Sunday in an armed attack on a Mexican state prison in Ciudad Juarez.
The border city that sits across from El Paso, Texas, saw 10 guards and four prisoners killed in the fighting, according to a statement from the Chihuahua state prosecutor cited by Reuters news agency.
Another 13 people were hurt in the violence and at least 24 prisoners escaped in the early morning raid, in which the attackers used armored vehicles.
Mexican soldiers and police were able to regain control of the prison later in the day.
A police station in Juarez also was attacked just before the prison siege. Four men were taken into custody and their truck seized in that attack.
Authorities are still investigating who was behind the assault on the prison.
A riot broke out in the same prison in August when two cartels had clashed. The violence spilled out into the public and killed 11 people, including two prisoners, according to The Associated Press.
• This story is based in part on wire service reports.